Diploma Of Esthetics Program

IWC is
nationally accredited by ACCET
and offers financial aid to those who qualify.
Click Here
to learn more about the financial aid options available to you.
In the Esthetics Program, you'll be trained so you can pursue a career in a variety of settings, from healthcare to traditional skincare clinic settings. Unlike generalist schools, IWC focuses training on skin care treatments, products/ingredients, and corrective makeup techniques, to name a few. You'll receive focused training from passionate professionals, setting you up to succeed in the esthetics profession.
Broaden the scope of your career options! Our focused program will teach you not only the fundamentals of Esthetics, also advanced treatment modalities, giving you the professional edge. You'll learn the why and 'how to' on treatments such as: ultrasonic, LED, electrotherapy, chemical exfoliants, and microdermabrasion. Our students will be focusing on clients who want skincare driven paramedical makeup. You'll be prepared to properly apply and use the Dermacolor products. IWC is a Dermalogica Partner school and utilizes Krolan Make-up products.
You Don't Have To Change Your Life, To Change Your Life

At IWC you don't have to change your life to change your life! The Esthetics Program is 37 weeks, attending classes only 2 days per week. It consists of 700 hours of foundational and advanced treatments. You will receive the theoretical framework and practical skills needed to excel as an esthetician, all while keeping things flexible for your other commitments in life like family and work.

Course Curriculum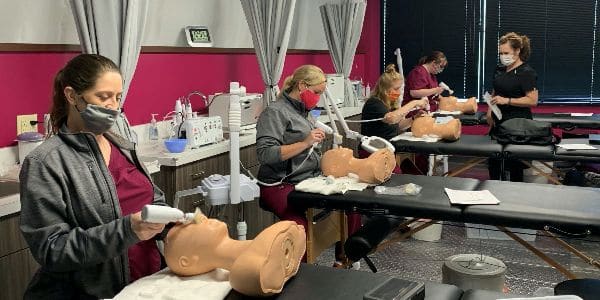 The program is divided into 3 quarters of theory, hands-on lab, and clinical practice. During the course, your hard work will earn you skills in:
Physiology and Histology of the Skin
Ultrasonic
LED
Electrotherapy
Chemical Exfoliants

Microdermabrasion
Product Knowledge
Corrective Makeup Techniques
Learn Hands-On In Our Student Clinic

A key element of your training at IWC will be practicing esthetics techniques in a real, clinical setting. In our student clinic, you will work with real clients while being supervised by our instructors. There, you will gain confidence and experience the rewarding feeling of helping others with your newly-developed skills.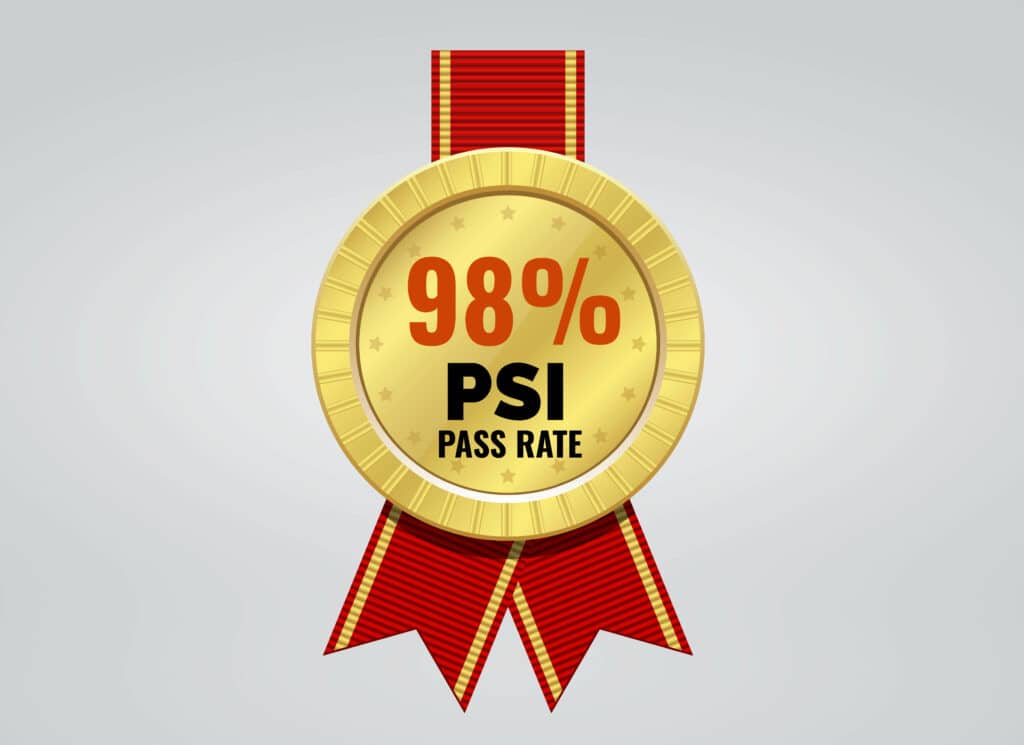 *Data Current As Of April, 2022
Career Opportunities

With an Esthetics license you'll have multiple employment options. From working in a spa, providing facials and body treatments, make up artistry, or performing hair removal services. To working in the medical spa setting, under a doctor's supervision. With your Esthetician's license, you can choose the job that best suits you! There is always a demand for licensed skin care professionals.

Convenient Learning Approach

Our convenient learning approach enables students to learn the way that works best for them. Through 24/7 electronic access to lecture materials, assignments and videos, you can study thoroughly and as often as needed.

During the program, you will attend classes on campus two days per week, including lecture, hands-on and gain valuable clinical experience during the Student Clinic.

Unlike other institutions that teach esthetics from a theoretical perspective, IWC emphasizes a hands-on program that prepares you for success in your new career. You will have hands-on work in your first week.

Student To Faculty Ratio

What makes Indiana Wellness College different from other schools is our instructor-to-student ratio: each instructor looks after no more than 20 students – meaning you will know your instructors and develop supporting relationships as you move through the program.

Career Opportunities

Esthetics is an ideal career for the person who values flexibility and work/life balance. With an Esthetics license you'll have multiple employment options with a flexible career. With your Esthetician's license, you can choose the job that best suits you! There is always a demand for licensed skin care professionals. As a graduate of IWC and licensed esthetician, you could find work in:
Plastic Surgeon's Office (under a doctor's supervision)
Dermatology Office (under a doctor's supervision)
Waxing Center
Make Up Artistry
Spas, Resorts, Cruise Ships, and More!
Admission Requirements

IWC is not an open enrollment college and strives to enroll not just students, we want to enroll 'graduates'. The mission of IWC is to pursue excellence by developing compassionate, clinical, client-focused leaders in integrated Wellness Careers; therefore IWC looks for individuals striving for excellence, dedication and commitment. Minimum requirements include a high school diploma or equivalent is required for enrollment at Indiana Wellness College. While a college or university degree is beneficial for a variety of reasons, it is not a prerequisite.
For immediate questions,
call 317-449-4798.
Want To Learn More?

The State of Indiana has strict application standards to apply for licensure. If you have a criminal history, that could prohibit you from receiving a license in your desired field. For more information about Massage Licenses in Indiana,
CLICK HERE
. For more information about Esthetics Licenses in Indiana,
CLICK HERE
.